Good Drinks. Good Food. Good Vibes. Good Friends.
21+ Saturday & Sunday brunch, club atmosphere with DJ. Thursday – Sunday after 9pm Late Night Menu only with DJ.
Come enjoy your favorite drinks and meals with us Therapy, call for a table reservation or VIP service at: 702-912-1622
518 East Fremont Street Las Vegas, NV 89101
Home of the best unlimited mimosas deal in town!
We're proud to welcome people from all over the world!
Therapy is a locally owned business that was founded in 2015 and has been a favorite among locals and those visiting from all over the world since.  From our bottomless mimosas brunches, to outstanding American cuisine, to our endless dancing club nights, there's sure to be something for everyone to enjoy…
If you're looking for a fun and upscale dining experience in downtown Fremont, you have to check out Therapy! This restaurant and bar has a lively atmosphere, and the menu is filled with delicious and creative dishes.
This place is an absolute MUST! We had appetizers, entrées, and desert. I didn't take more photos because the food was so good!! Quality, delicious food with EXCELLENT service. Our waitress Teena was phenomenal. Great vibe and all around excellent restaurant that's not attached to a casino. If you are considering going, just go and it will be worth it.
I'm so glad I visited here. The experience was wonderful, staff was great drinks and food was amazing! Had the Fuego Margarita, Horchata Ice Cream Churro and the Lobster Grilled Cheese my goodness amazing food experience!
Great place, very lively, good drinks nice beer selections, friendly staff with prompt service. Nice hip, clientele. Great food options,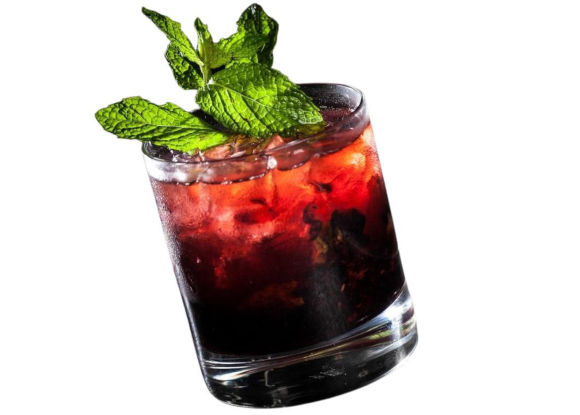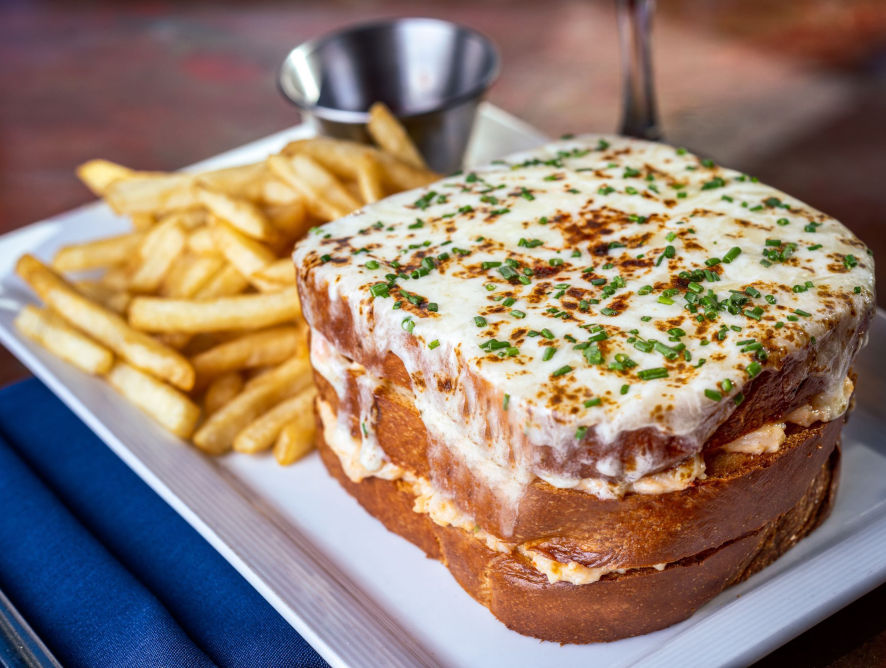 Lobster and Crab Grilled Cheese

$39.00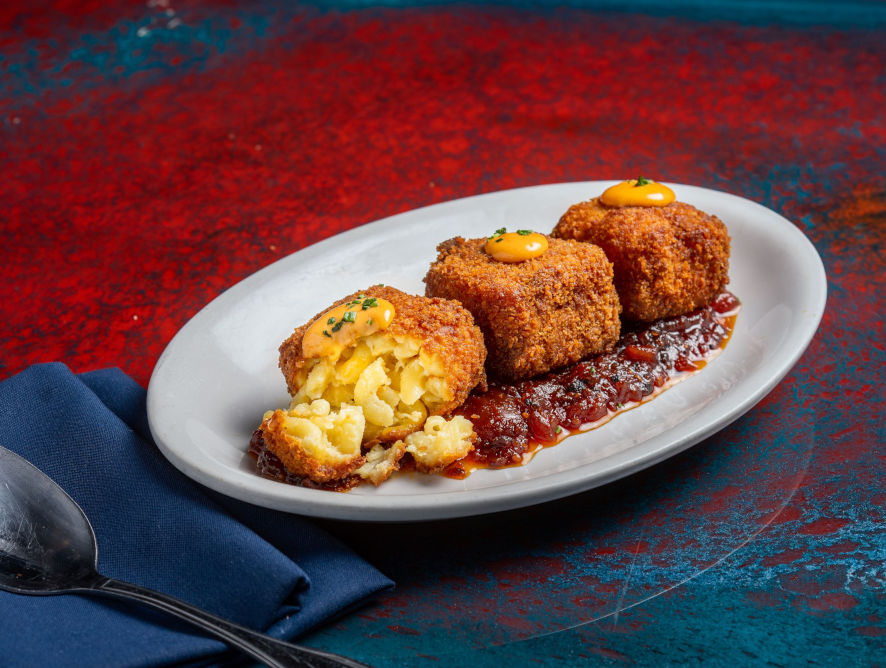 Mac and Cheese Bites

$15.00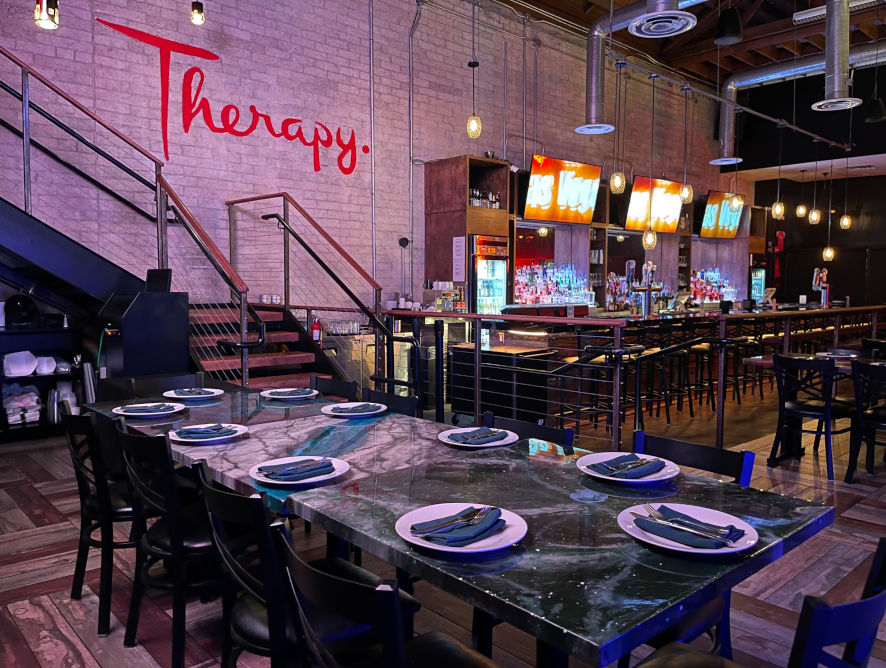 Traditional & Contemporary Cuisines
Coming from out of town or as a local, Therapy is everything you're looking for! Come in and enjoy delicious cocktails made exclusively by our bartenders paired with our contemporary and original American cuisine.
…and even more importantly – we've got the team and atmosphere, that do the magic and make us stand out!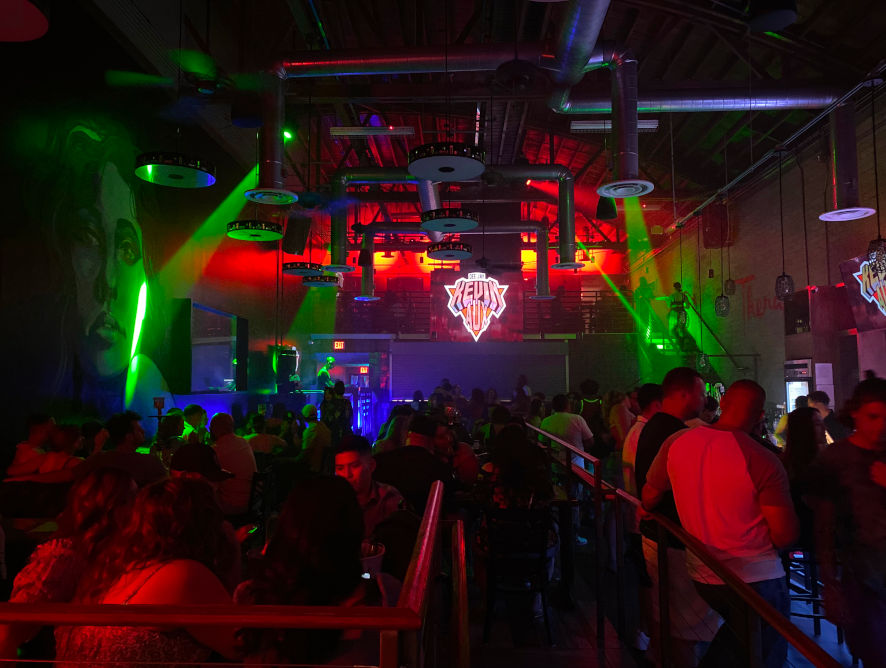 A Place You Can Dance at!
Get your day started with a lively and exciting brunch? Come join us for our bottomless mimosas with a DJ every Saturday and Sundays!
Not an early bird? Dance the night away with our live DJ every  Thursday through Sunday with Friday's being our Latin nights and open format every other night!